Construction Update
August 5, 2016 | Pastor Steve Huffman
Jackson Road Location
Looking to the north side of the building, it is exciting to see the early portions of the building starting to take shape! This last week we have seen early excavation and foundations being set that will shape the building over the coming months.
We will continue to see rapid progress through August as the floor will be poured and exterior walls will be built. You will also see repair work take place in our parking lot through August which we've highlighted in red.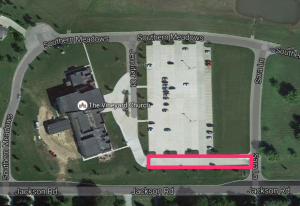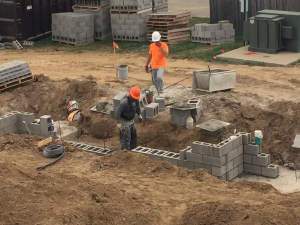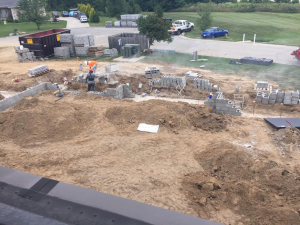 Grape Road Location
Progress is being made on the permanent location for Day Road Campus. We have leased 7,000 square feet on Grape Road in the Charter Fitness building.
We have finalized the design of the interior of the building which will house three classrooms, new bathrooms, a gathering area and a great auditorium space. This is an incredible space to do ministry in, and the team that is meeting at Day Road is looking forward to their new space.
Early construction has started by framing out space, and we will begin constructing the interior walls and bathrooms in the next 4 weeks. We are hoping to complete the construction sometime in November.
As we continue to move forward with these projects please keep the REACH project in your prayers. Pray for all of the construction teams on-site that they will be safe, find no surprises and encounter Jesus!

Thank you for your faithfulness to REACH and it is a pleasure partnering with you!